President William Ruto on December 2, named a tribunal to investigate four embattled Independent and Electoral and Boundaries Commission (IEBC) commissioners.
The suspended commissioners include IEBC vice chairperson Juliana Cherera and members Justus Nyang'aya, Irene Masit and Francis Wanderi.
According to the Constitution, the tribunal must act expeditiously and table a report to the president who will act on its recommendations within 30 days.
Should the tribunal find the commissioners guilty of the charges leveled against them, the president will dismiss them except Justus Nyang'aya who resigned hours after their suspension.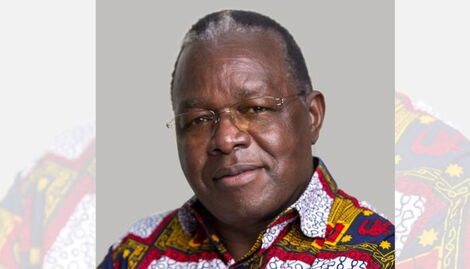 IEBC Commissioners Justus Nyangaya
File
The commissioners will not lose their pension benefits even in the case of dismissal.
This is due to a landmark court ruling by Employment and Labor Relations Court.
The court in its ruling stated, "To deny dismissed employees their benefits contravenes Articles 41(1) and (2)(b) on fair labor practices and working conditions."
The court further ruled, "Entitlement to pension, gratuity or any social benefit is a right to property within the meaning of Article 40 of the Constitution."
This means that Cherera and the other commissioners will enjoy millions in gratuity payment should they resign or get fired.
According to Salaries and Remuneration Commission (SRC), the IEBC commissioners earn an annual gross pay of Ksh9.2 million.
Regarding pension, SRC states, "A State officer, serving or appointed for a fixed term of office, shall be paid a service gratuity at the rate of 31 per cent of the annual pensionable emoluments for the term served."
At the moment, the commissioners continue to receive one-half of the remuneration and benefits of their respective offices until the tribunal makes its recommendations.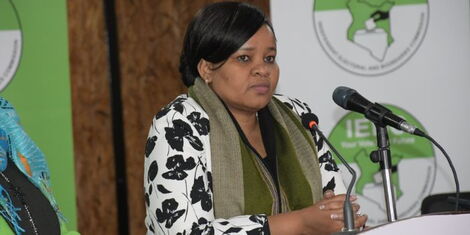 IEBC Vice Chairperson Juliana Cherera during an IEBC briefing at the Bomas of Kenya on Monday, August 1, 2022.
Kenyans.co.ke
Source: kENYANS.CO.KE