A headteacher is on the spot after she reportedly barred a student from sitting for the national examination which began today, Monday November 28.
Reports indicated that Kibumbu primary school headteacher Hellen Njeri Chabari stopped a grade six student from sitting for her Kenya Primary School Education Assessment (KPSEA).
The teacher claimed that the student previously stole from her Ksh2,000 and did not deserve to be among those who were being examined.
Bodaboda operators in Tharaka Nithi County where the school is stumbled the helpless the girl bitterly sobbing in the early morning.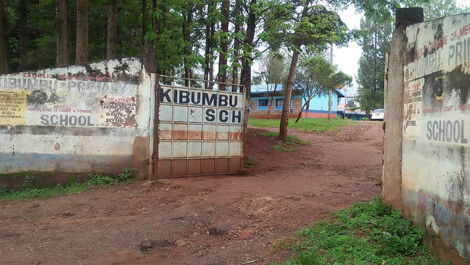 A photo taken outside Kibumbu primary school on Monday, November 28, 2022
Facebook
Gaaru
"The teacher insisted that she need the money to allow the girl to sit for the exam," it was reported.
Victoria Kagendi, the girl's mother narrated how the teacher insulted her after she accompanied the girl back to school.
"My daughter has not attended school for some time now. The teacher chased her away from school over the same issue and commanded that she would only allow her to sit for the exam which she has now denied," narrated Kagendi amidst tears.
It took the intervention of the County Director of Education Bridget Wambua for the girl to be allowed to sit for the second paper.
Kibumbu residents castigated the teacher stating that education is more important than the cash she claimed the learner stole.
This came after Education Cabinet Secretary (CS) Ezekiel Machogu addressed concerns by parents over the fate of Grade Six pupils ahead of the review of the Competency-Based Curriculum (CBC).
Speaking in Mombasa County on Monday, November 28, Machogu confirmed that the Working Party on Education Reforms would table findings and recommendations in due time.
"It will not be too late because that announcement will be coming in the first week of December," he announced.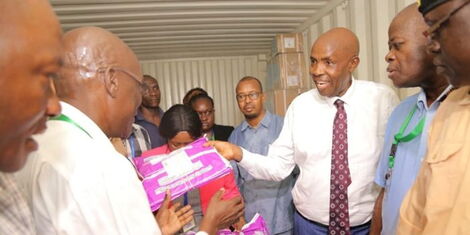 Education CS Ezekiel Machogu supervising distribution of KCPE and KPSEA exams on Monday, November 28, 2022
Twitter
KNEC
Source: kENYANS.CO.KE