National Assembly leader of the majority and Kikuyu member of parliament, Kimani Ichungwa, urged internet service providers to offer internet bundles with no expiry.
The parliamentarian was worried that many Kenyans lose money when internet bundles expire before the user depletes the package.
"It is indeed true that the internet is very expensive in Kenya because of the mode of purchase.
"The moment you buy weekly bundles and fail to use the package, they expire, and you end up losing money," Kimani opined while addressing colleagues in Parliament on Thursday, November 24.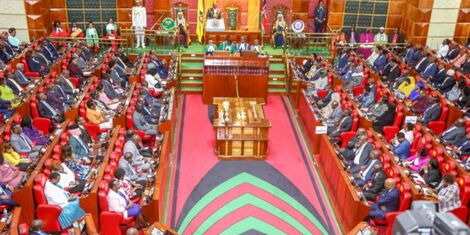 Members of the 13th Parliament during President William Ruto's inaugural speech on September 29, 2022.
The National Assembly
The majority leader wanted internet providers to adopt the token model used by Kenya Power and Lighting Company (KPLC). 
"Internet should be billed like electricity where you pay only what you have consumed," Kimani remarked. 
The vocal politician asked the committee for Information, Communication and Technology (ICT) to expedite the process of providing internet without expiry.
"I want to ask the ICT committee under leadership of John Kiarie to make sure Kenyans get to enjoy cheap internet bundles before Christmas," Kimani urged.
The motion to regulate internet service providers was tabled in Parliament by Kamukunji Member of Parliament, Yusuf Hassan.
Moving the statement, Yusuf told the House, "I am seeking statement over expiry of unused data bundles and widespread internet speed throttling by internet service providers."
"According to Communication Authority (CA), 42.5 per cent of Kenyans use internet everyday and majority of them do that through smartphones and will benefit from this statement," he added.
Supporting Hassan's remarks, Ichungwah told the house, "If the bundles do not expire, it will help millions of poor Kenyans who rely on internet and work online."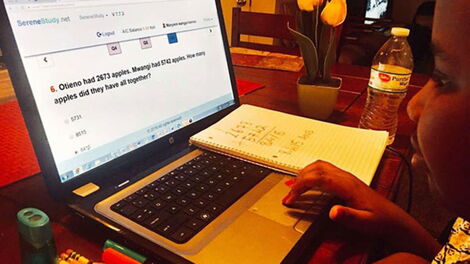 File image of a child undertaking a quiz online
File
Source: kENYANS.CO.KE