Veteran journalist Alex Chamwada unveiled a new show set to be aired on popular Kikuyu vernacular station, Kameme TV.
The Kùìgereka Rùraya show – a replica of his NTV's Daring Abroad will be aired every Sunday at 7:30 pm.
Chamwada, recognised among the Top 100 Kenyans 2022 made the announcement on Thursday, December 1, while sharing a trailer of the show.
"We are glad to let you know that we have something new coming up. Something exciting. A new  TV series in vernacular known as Kùìgereka Rùraya.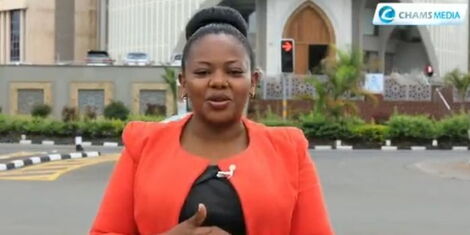 Kùìgereka Rùraya host Wanjiru Wa Mwaura.
Twitter
Chams Media
"This series will feature Kenyans living and working abroad. It will also have those who lived abroad and came back to Kenya to tap into their experiences," he announced.
However, unlike Daring Abroad, the vernacular show will be hosted by Wanjiru Wa Mwaura.
The show will also be uploaded on their YouTube channel to enable their online viewers to keep up to date with the episodes.
The Chams Media CEO and Founder noted that the milestones behind the Daring Abroad  TV series could be credited to the support he had gotten from Kenyans over the years.
"On behalf of the Chams media team many thanks to our partners and our viewers, he stated.
Among the guests to be hosted include famous Arsenal Chef, Bernice Kariuki, who expressed pleasure in sharing her story on the vernacular station.
"Living abroad humbled me having lived outside for nearly 30 years. I still stick to my roots and am proud to belong and speak my mother tongue.
"One thing my late father told me before leaving Kenya in the early 90s was that I should never change or forget where I come from and I did exactly that. I'll be on Kameme TV representing my roots on Sunday. Baraka tele," she stated.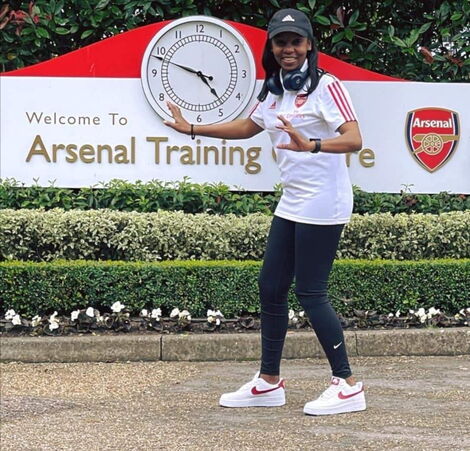 Chef Bernice Kariuki at the Arsenal London Training Centre on July 10, 2021.
Instagram
Bernice Kariuki
Source: kENYANS.CO.KE