A former headteacher and his wife have embarked on a 169-Kilometre walk to Nairobi City in efforts to raise Ksh12 million for their shelter home for girls.
A statement dated Monday, October 3, indicated that the duo, Patrick Ngigi and Josephine Paissany, will kick off the walk on October 31 for a period of seven days.
The couple is expected to make the walk alongside some of the girls who are hosted in the rescue center located in  Narok as well as a number of Masai elders. The full journey will, however, be undertaken by the couple.
"Taking on a seven-day trek covering 169 km will be a new type of challenge for them.  They will be joined by many of the girls currently residing at the safehouse and by a number of Maasai elders, two members of parliament and representatives from a number of supporting organisations, but only the couple will be walking the full route. Their aim is to raise Ksh12 million ($100,000)," read the statement in part.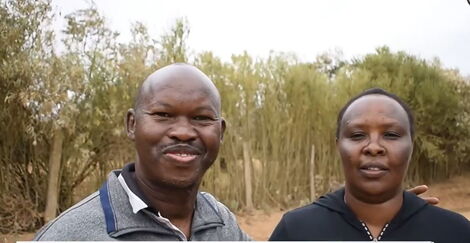 Patrick Ngigi (left) and his wife Josephine Paissany who run a safehouse for girls in Narok.
File
Ngingi, 50, serves as , the director of the NGO while his wife aged 40 years is the manager of the  safehouse.
The journey will kick off in Narok and traverse Ntulele, Olasit, Suswa, Suswa, Mai Mahiu, Limuru, Ngong and eventually Uhuru Gardens in Nairobi.
Since the couple set up a safehouse 25 years ago, they have rescued a total of 1,200 girls who were facing the outlawed Female Genital Mutilation (FGM).
The couple have gone from helping girls escape forced early marriage and female cutting by housing them with Patrick's mother, to building a safehouse that can accommodate up to 60 girls at a time, managing a school sponsorship scheme for up to 160 pupils at a time and running a farm project to feed the girls.
They are now planning to open a vocational centre to provide training opportunities and an income to support the safehouse financially, as well as provide advocacy and outreach work to help spread the 'End FGM' message.
Former First Lady Margaret Kenyatta once donated a water pump as well as dairy cows to support the center.
Ngingi noted that the couple is often worried about fundraising efforts but the Covid-19 pandemic disrupted their efforts.
"Fundraising is our constant worry. Over the years we have been fortunate enough to secure funds, both domestically and from international aid agencies, to develop Mission with a Vision to this point, but we would very much like to be in the position of self-reliance with an income generation scheme.
"Through Mission with a Vision's sponsorship scheme some of our girls have gone on to become lawyers, teachers, midwives and hotel workers. They have all become defenders of girls' rights. All girls deserve the opportunities to reach their potentials – not be cut, married and becoming mothers when they are just children themselves," he stated.
Paissany, on the other hand, noted that the vocational training is vital to boost the girls prospects after the first class graduated in 2021.
"We have seen a need for vocational training for some of our girls. We have started offering tailoring training and the first five girls graduated last year, and our hope now is to introduce more courses and build some classrooms to ensure that we can give the girls who are not able to join formal schooling skills that will give them financial security for their future. 
"This also gives us the opportunity for an income generating department. Our current focus is production of school uniforms. We believe that this will not only give us a source of income but we will also be able to provide the thousands of Kenyan children with affordable and quality uniforms," she noted.
The exercise will end on Sunday, September 6.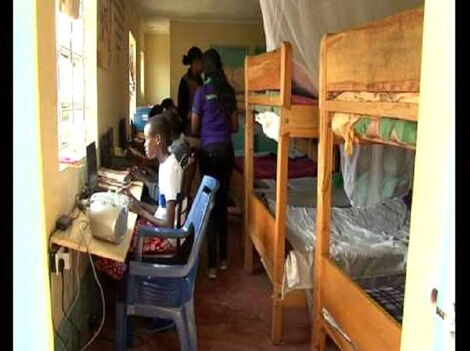 Some of the rescued girls undergo training at the safehouse in Narok.
File
Source: kENYANS.CO.KE