A journalist attached to Daily Nation is demanding the intervention of the Independent Policing Oversight Authority (IPOA) after she was assaulted by the police.
Speaking to the press, the journalist, Lucy Mkanyika, noted that she was targeted by the police officer while covering a demonstration by the Taita Taveta Members of the County Assembly (MCAs).
The media practitioner was on duty covering the demonstration when she was manhandled at the Kenya Wildlife Service (KWS) Tsavo Conservation Area headquarters.
Mkanyika was disheartened by the incident, lamenting that she was discharging her duties as stipulated by the Constitution which empowers the media to enjoy its rights and freedoms.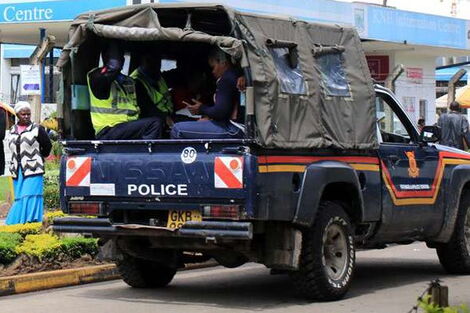 An undated photo of a police car in Kenya.
file
"Gathering information is my job and that includes taking photographs and audio. Why should I be denied the right to film and gather information in a matter of public interest?" she told Nation.
The politicians had stormed KWS headquarters accusing the service of laxity in addressing complaints touching on human-wildlife conflict in the area.
Addressing the attack, Assembly Speaker Wisdom Mwamburi challenged the service to work with speed in addressing the attack.
He also condemned the assault on journalists further noting that the police used excessive force against the county assembly's members.
In July 2022, the Media Council of Kenya (MCK) condemned a similar attack on Nation journalist, Ian Byron, orchestrated by unknown people at Kakrao shopping centre in Migori county.
MCK Chief Executive Officer David Omwoyo explained that the attack happened just a few days after Byron filed a harassment report stemming from a political story he had covered. 
According to MCK, attacks on journalists threaten the media space and affect the industry's determination to remain unbiased.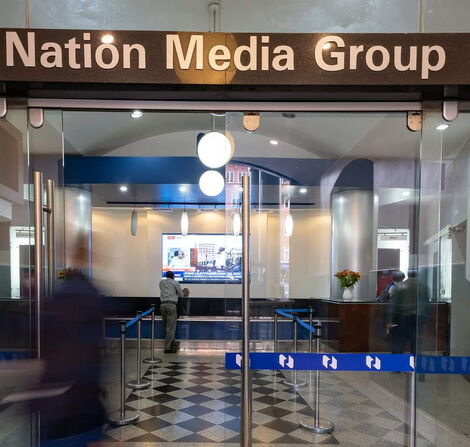 Nation Media Group offices
Twitter
Source: kENYANS.CO.KE