Mbeu Member of County Assembly candidate, Festus Kithinji, of Wiper Party, on Wednesday, August 10, faulted voters in his ward for his loss in the just concluded polls.

In a 2-minute video seen by Kenyans.co.ke, Kithinji claimed that he had spent all his finances campaigning, indicating that he had nothing in his bank account.

The Azimio politician faulted the Mbeu ward residents for giving him false hopes that he would clinch the seat but ended up giving the victory to his opponent. Kithinji had hoped that his dominance in the opinion polls would reflect the overall outcome.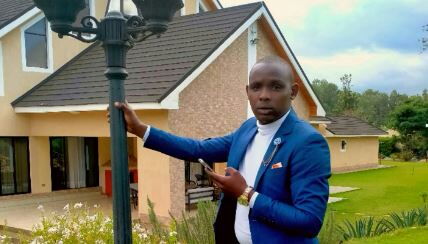 Mbeu MCA ward aspirant, Festus Kithinji of the Wiper Party poses for a photo in December 2020.
Facebook
Festus Kithinji
Reminiscing on his political journey, Kithinji claimed that it took him over three years' worth of savings to amass the campaign funds, including his Higher Education Loans Board (HELB) savings during his campus days. 
"About three years ago, I began my political journey in Mbeu ward. I really did my best, but you people are ungrateful. I have utilised all my resources, I have been saving my Helb since I was in campus for these elections but now look. I was leading in the opinion polls but last minute, you just decide to vote for somebody else because of money.
"That's very unfair to me, as I stand here, my account reads zero. I put all my efforts there thinking that you would give me this position. Liars!" Kithinji ranted. 
"Why did you lie to me? Calling me mheshimiwa yet you knew you would never give me your votes. You would call me when you needed help, raising funds for your children. Now as we speak, I did not register a single vote in some polling stations. Why? If you take a look, I have done a lot. Even God will judge you people telling me that 2027 will be better. I feel disappointed and heartbroken," he added.
While conceding defeat, Kithinji noted that he would take a break from politics in order to reflect and focus on other matters. 
"Well, it wasn't a matter of life and death hence whatever the outcome, I have accepted and life must continue. Challenges are there but I believe God will enable me to conquer them. Lastly, I wish to take some break from politics and focus on other things until further notice." 
The electoral season has been characterised by intrigues if the past 24 hours are anything to go by. Seasoned politicians have conceded defeat to their opponents, lauding the voters for the opportunity.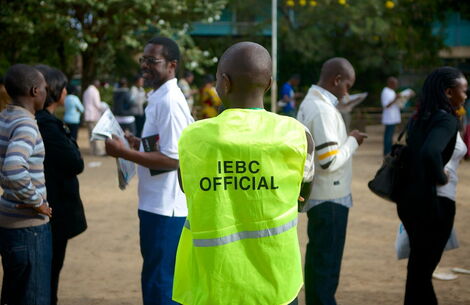 An IEBC official coordinates voters at a polling station in the 2013 General Elections.
IEBC
Source: kENYANS.CO.KE