Four British ministers tendered their resignations in the past few days, signalling a worrying trend for countries that trade with the United Kingdom, including Kenya. 
Among the ministers who resigned is the Stafford Member of Parliament, Theo Clarke, British Finance Exchequer, Rishi Sunak,  Andrew Murrison and Secretary of State for Health and Social Care, Sajid Javid.
Clarke tendered her resignation as the UK's trade envoy to Kenya over what she termed as a severe lack of judgment of the British Prime Minister, Boris Johnson. She claimed that Johnson's decision to appoint a politician linked with sexual scandals ought to be condemned.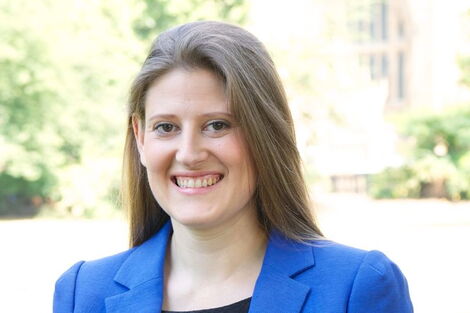 Stafford Member of Parliament Theo Clarke poses for a photo.
Handout
"As a loyal member of the Conservative Party, I have always supported this government, and I have supported you personally over the past few years, including campaigning for you in both of your London mayoral campaigns. However, I no longer have confidence in your leadership," she stated on Tuesday, July 5. 
The resignation will further delay the negotiations between the Kenyan government and the UK in a bid to ratify the Kenya-UK Economic Partnership Agreement. 
The talks were anticipated to boost the trade relations between the two nations. The talks started after the United Kingdom left the European Union through the famous Brexit, leading to the two countries engaging in months of negotiations. 
Further, Sunak, the influential British Finance Minister, quit his role indicating that the public expected the UK government to be conducted in a proper, competent and serious manner. 
Sunak's parents are of African descent with his father having been born in Kenya and his mother in Tanzania. The two later migrated to the UK in the 1960s. Sunak was once tipped among the favourites to succeed Johnson in his role as Prime Minister. 
The Ministers' resignations have plunged Johnson's reign into a leadership crisis, weeks after he survived a vote of no confidence in Parliament. The resignations were attributed to Johnson's decision to select Pincher as deputy chief whip despite being made aware of sexual allegations against the politician. 
The British Prime Minister later issued an apology for the appointment, noting that it was a bad mistake. 
"In hindsight, it was the wrong thing to do. I apologise to everybody who has been badly affected by it," Johnson told the BBC.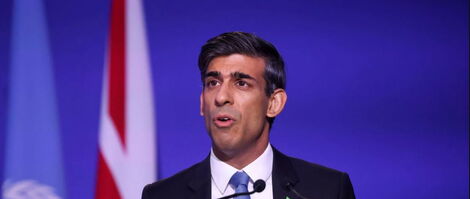 Britain's Chancellor of the Exchequer Rishi Sunak speaks during the UN Climate Change Conference (COP26) in Glasgow, Scotland, Britain, November 3, 2021.
Reuters
Source: kENYANS.CO.KE