A court sitting in Kericho sentenced a 35-year-old man to 40 years in prison after it found him guilty of defiling his 3-year-old niece.
During the case, the court was told how on the fateful day of September 7, 2021, the accused took advantage of the minor after the mother went to prepare dinner at around 7 pm in Bureti, Kericho county.
It is at that point, the prosecution narrated to the court, that the man left with the minor to a nearby kiosk in the pretence of buying her some candies.
According to court records, upon realizing the child was not around, the mother went on to look for her only to find her in the hands of the accused while crying with her clothes soiled. The accused was allegedly returning from the shop.
An Image of a police station.
Citizen Digital
The man reportedly lied to the mother that her child had been pricked by a thorn.
 The next day, the court heard, the mother alongside her neighbours had to further examine the child after she cried the whole night.
They decided to take the minor to the hospital for further medical examinations at Kapkatet district hospital.
The mother later reported the issue to the police.
A clinical officer who testified before the court confirmed that lab reports and a P3 form from the hospital indicated that the minor had been molested.
While not denying that he had brought the minor home at around 8 pm, the accused in an unsworn testimony to the court, denied committing the act. He maintained that the child was pricked by a thorn on the way home.
"I hereby find that the evidence adduced has confirmed beyond any reasonable doubt that the accused committed the act which caused penetration with the alleged victim who was a child aged three years," the court ruled.
"I, therefore, find him guilty and convict him of defilement contrary to the Sexual Offences Act of 2006 as charged," the court ordered.
The accused has 14 days to appeal the judgment.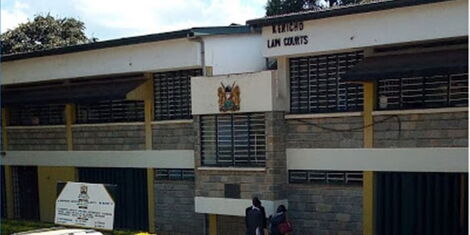 Kericho Law Courts.
Daily Nation
Source: kENYANS.CO.KE